Endoscopes applied in the police security industry
Endoscopes are devices that consist of a long, thin, flexible tube with a camera on the end, which allows for the visual inspection of hard-to-reach areas. While endoscopes are commonly used in medical procedures, they can also be used in a variety of other industries, including the police and security industry.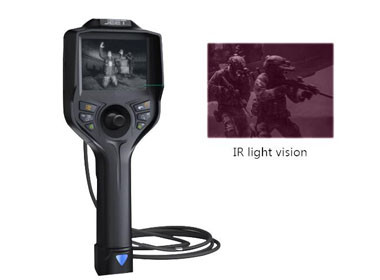 In the police and security industry, endoscopes can be used for a range of applications. One common use is for the inspection of buildings and vehicles for hidden or concealed items, such as drugs, weapons, or explosives. Endoscopes can also be used for investigating crime scenes, such as examining small or narrow spaces where evidence may be hidden, or for searching for hidden cameras or other surveillance equipment.
Another application of endoscopes in the police and security industry is for inspecting and maintaining security equipment, such as CCTV cameras and alarms. Endoscopes can be used to inspect the internal components of these systems without needing to disassemble them, which can save time and effort.
Overall, endoscopes are a valuable tool for the police and security industry, as they allow for non-invasive and efficient inspections of hard-to-reach areas.