Focus on industrial videoscope
hotline: +86 755 84863736
leo@hdborescope.com
Since 2017. JEET Videoscope is the leader among the China developers and manufactures of high quality video borescopes with professional NDT and RVI solutions. Our products are supplied to large domestic companies and more than 30 countries.
A problem solver in NDT and RVI field
Rich experience in manufacturing and services for RVI equipment
Excellent after-sales service
Our Commitment To Service
Now we have more than 50 customers all around the world: North America, South America, Asia, Europe and Africa, in which 38 customers are in US.
Customized Design

JEET can customize various types of fiber optic endoscopes, optical endoscopes, electronic video endoscopes, customized automated video inspection programs and equipment, and customized automated defect recognition systems according to the actual needs of customers.

Attractive And Reasonable Price

Our passionate and trusted sales team are ready to craft your future. We'll work closely with you to prepare a customized quote in a timely manner and offer assistance with configuration and layout.

Fast Delivery

Timing matters – We're prepared to provide an estimated shipment date when you place your order.Your Project Manager will provide on-going updates throughout the project leading up to your target ready to ship date.

Excellent After-sales Service

Provide 7×24 hours telephone consultation service; Provide various industrial endoscope repair services; Provide endoscope accessories.
Capture images and record videos with great resolution with this ideal tool. ~ Jeffery O. Whiteman
The most reliable manufacturer! The most affordable cost! The most professional design! The most durable quality!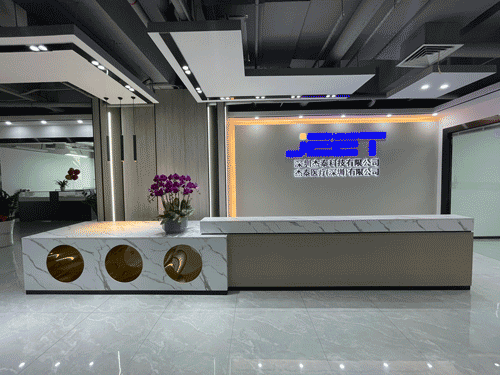 Team Of JEET
August 22, 2020 | China
JEET has a professional R&D team with independent intellectual property rights in endoscope electronic design, mechanical control, image processing, software development, etc. All customers can find your Industrial Imaging Solution From JEET. We can help you improve your growing business.
We are the preferred manufacturer of industrial endoscope equipment for customers around the world. At JEET we take pride in being a customer's best resource for the planning, design, fabrication, management, and successful execution for each unique Industrial Imaging Solution.