Battery Working Hours Plays An Vital Role In An Industrial Videoscope
When we purchase an
industrial videoscope
, light source,HD video,and durability is vital to choose an industrial videoscope. However, if you want to purchase a handheld industrial videoscope, please do not ignore the battery life, as it is one of the most important elements.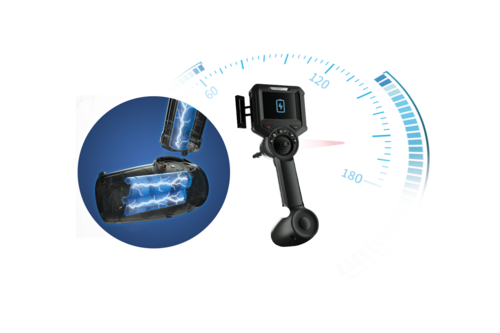 The following are about the essential points of battery working time of an industrial videoscope. What is battery working time? That is, the highest usage time of batteries. Why we so much care about this?As a normal industrial videoscope, the main power supply is power line, but as a handheld industrial videoscope, if we want to take full advantages it, we need to take it on hand to inspection if it is possible instead of using power line to supply power at anytime. Therefore, the battery is the main power supply of a handheld industrial videoscope, and the long battery life ensure the accomplishment of inspection job.
JEET videoscope recommend customer S series tool videoscope. This series videoscope is a type of high quality videsocope, and it satisfy the power supply of customer requirements. Battery is essential of handheld industrial videoscope.
Shenzhen JEET Technology Co., Ltd
, is known as JEET VIDEOSCOPE, a high-tech enterprise located in the innovation city of Shenzhen, China. JEET is professionally researching, developing and producing all types of high-quality visual testing (VT) equipment, like industrial videoscopes, 360°articulating borescopes, police security endoscopes, joystick endoscopes, automotive videoscope, UV videoscope, and 3D Measurement Industrial Videoscope.JEET has variety Series of videoscopes, like S series, T35H series, T51X series, F series, Q series,etc.